Staff Bios
Tony Long, Executive Director



Tony Long is the fourth Executive Director of the Osher lifelong Learning Institute at American University (OLLI at AU) in its 37 year history. He started at OLLI at AU in 2013 as its Curriculum Coordinator and then as its Deputy Executive Director before assuming the ED role in 2018. Tony's charge is to provide the highest quality academic programming, to practice sound financial management, and to implement strategic initiatives set forth by the Board of Directors. He earned an MA in Government Studies from Johns Hopkins University and taught university-level composition and research writing for nine years prior to coming to OLLI at AU.

Mary Fran Miklitsch, Deputy Executive Director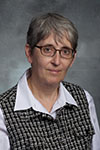 Mary Fran began her career as a typesetter for a small graphic design firm in Washington, DC. She then became Publications manager at the trade association NFIB. Following a move to the Boston, MA area, she became the Graphics Manager at the New England Journal of Medicine. Upon her return to DC, she worked in tech support for a magazine design company, and had her own web design firm for 14 years before joining OLLI at AU. Mary Fran has a BA in Psychology and has studied Fine Arts at the Maryland Institute College of Art, the Massachusetts College of Art and Design, and the former Corcoran School of Art. She had her 15 minutes of fame as a participant in DC's Party Animals and Pandamania projects, and has been in numerous juried shows.
Terri Greene, Administrative Coordinator


Terri began her career in administration in the nonprofit sector in 2007, at a member based organization that works with business owners and executives and high-ranking military personnel on national security issues and business practices, in downtown Washington, DC. After an extensive tenure there, she brought her talents to OLLI at AU, in August 2018. As Administrative Coordinator, Terri manages front desk reception, as well as assisting in member registrations and database management, and financial assistance. She is a former Education and English major, and holds a Paralegal degree. She also engages in jewelry crafting, selling various pieces, as well as catering events with her cooking expertise.
Lesley Diaz, Academic Programs Coordinator



Lesley has a BA in education and is a former elementary school teacher. Having caught the travel bug early on, she has lived in Saudi Arabia, Japan, and Cuba (as well as several different states), and taught most recently at an international school in Peru. Although no longer a teacher, Lesley enjoys still working in education, now with adult learners at OLLI. She has been with OLLI at AU since June 2018 after moving to the Washington, DC area from Richmond, VA. In her free time, she enjoys spending time with family, cooking, and gardening.
Jesse Williams, Operations Coordinator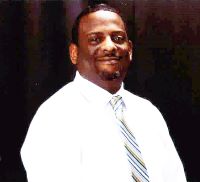 Jesse attended the University of the District of Columbia, where he studied Criminal Justice. Prior to joining OLLI, Jesse worked at Facility Logix as a Project Management Administrator. He has previous work experience in office management. During his spare time, Jesse enjoys spending time with his family and grilling.