Music-Theatre Group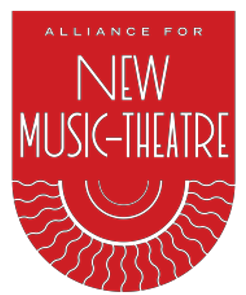 Alliance for New Music-Theatre
2019 Fall Season of Live & About – 10th Season
A Journey in Musical Languages across the Spectrum of Music-Theatre
Through Performance & Conversation
Alliance for New Music-Theatre is pleased to announce our 2019 Fall season (our 10th Season) of "Live & About." We have put together a very energetic and eclectic program for this Fall season with outings to four different productions across the spectrum of music-theatre that is offered in the DC area. Plus a Holiday Salon party in December.
Participants will enjoy the experience of attending performances as a group, expanding their appetites and critical appreciation for new forms, and supporting a variety of large and smaller music-theatre companies in our nation's capital. After each show, they will have the opportunity to deepen their experience by engaging with other group members in an informal gathering and sharing in discussions to understand the deeper intentions of the show's creators.
| | | |
| --- | --- | --- |
| Number of sessions: | | 5 |
| First session: | | The first introductory session will be held at OLLI at AU on Wednesday, September 11, from 10:00 a.m.-12:00 noon in Room 1 on the 5th floor. Subsequent sessions will take place at each performance location. |
| Performances: | | Click here to view the season's performance details. For most performances, participants may select from one of two day/time options. Registrants will be contacted shortly after the registration deadline to provide their selections. |
| Registration: | | Registration for this special group is separate from the spring semester and is on a first come, first-served basis. Size limit: 25 |
| Deadline: | | 2:00 p.m. on Friday, August 30 |
| Cost: | | $165 per person (covers introductory session and cost of all shows). Refunds available ONLY if group is cancelled due to low enrollment. Transportation not included. |
| Minimum: | | There needs to be at least 10 people registered to hold this group. |
If you have any questions, please contact the OLLI office at olli@american.edu.