VMFA Terracotta Army Trip
Saturday, December 2, 2017
Virginia Museum of Fine Arts
Terracotta Army: Legacy of the First Emperor of China
Richmond, VA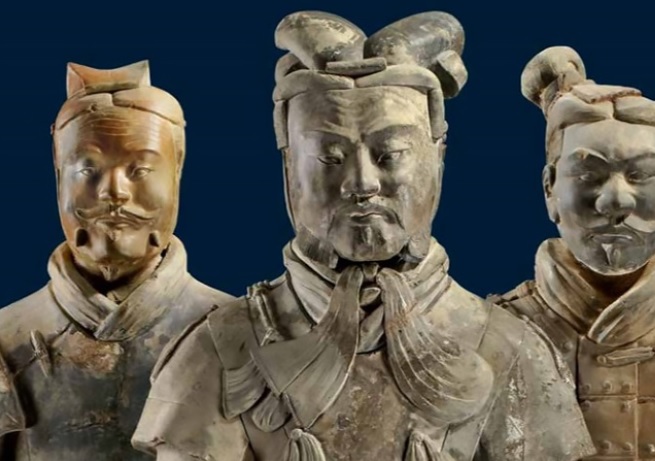 First discovered in 1974 by farmers in China, an underground army of nearly 8,000 life-size terracotta figures is known as one of the greatest archaeological finds of the 20th century. Discovered one mile east of the known burial site of the First Emperor of China (r. 221-210 BC), or Qin Shihuang, the terracotta army was created to accompany the emperor to the afterlife. This exhibition features 10 majestic terracotta figures, including a cavalry horse, among 130 works that tell the story of China's birth and one man's lasting imprint on a nation. The exhibition also features arms and armor, horse and chariot fittings, ritual bronze vessels, works in gold and silver, jade ornaments, precious jewelry, and ceramics. Excavated from the First Emperor's mausoleum complex, as well as aristocratic and nomadic tombs, the objects date from the Eastern Zhou dynasty through the Qin dynasty and represent the complex history, myths, and burial customs of ancient China.
DETAILS
Departure:
Bus departs at 8:00 am on Garfield Street in front of St. Sophia's
Free parking at St. Sophia's Greek Orthodox Cathedral, 2815 Garfield Street NW
Return:
Arrive back at St. Sophia's at approximately 5:00 pm
Accessibility:
The bus and museum are accessible.
Food & Drink:
The museum has a restaurant and café. The cost of dining is not included in the OLLI fee.
Visit:
There will be two 15-minute docent-led tours as well as time to wander before and after the tours.
Cost:
$45 per person plus individuals pay for lunch.
Minimum:
We need 40 to 45 people to attend.
Deadline:
Friday, November 17, 2017


REGISTRATION
Register online at https://www.olli-dc.org/events/vmfa_terracotta. Or fill out the form below and mail the completed form with a check made payable to "OLLI" to: OLLI, 4400 Massachusetts Ave. NW, Washington, DC 20016. Any questions? Call OLLI at 202-895-4860 or email olli@american.edu.
Cost: $45 per person. Refunds are available ONLY if trip is cancelled.
Register for this Event