OLLI Book Club
The second annual OLLI book club will discuss the fascinating and provocative book by the acclaimed author Richard Reeves: Dream Hoarders: How the American Upper Middle Class Is Leaving Everyone Else in the Dust, Why That Is a Problem, and What We Can Do About It.
OLLI members and study group leaders Mark Nadel and John Peterson will join Mr. Reeves in the discussion.
The book club event will be held at 4801 Massachusetts Ave. in Room A (first floor) on Thursday, January 3, 2019 at 10:00 AM. There is no cost to attend.
If you have any questions, please contact Stan Newman at stanleynewman@prodigy.net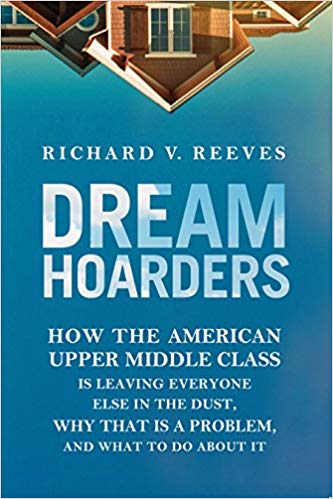 Register for this Event