LECTURE - First Flight: How the Wright Brothers Solved the Aviation Problem of Controlled Flight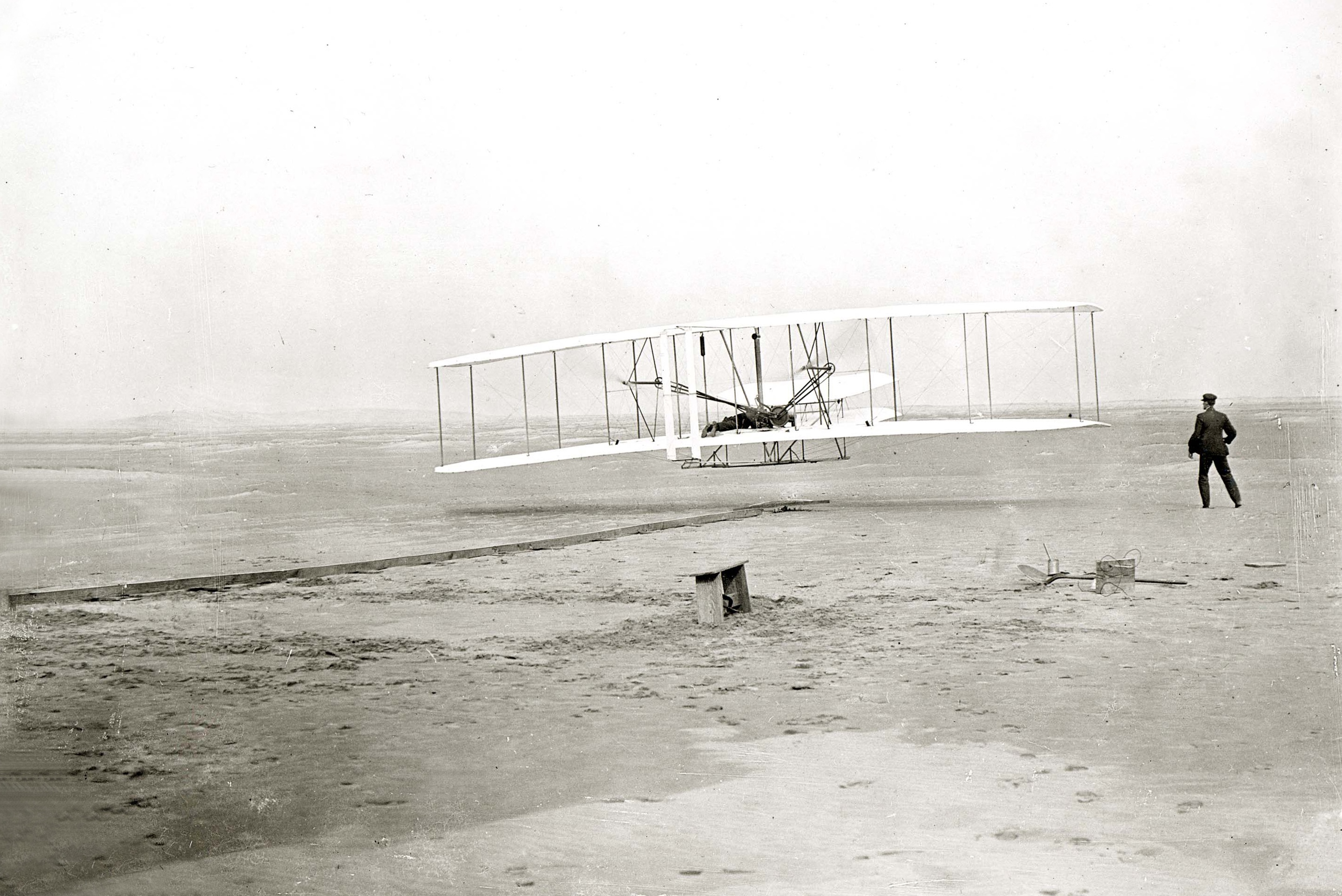 Join us for a lecture given by Christian Godart to learn about Orville and Wilbur Wright's groundbreaking flight and their contributions to aviation history. Christian Godart is an historian and docent at Smithsonian Air & Space Museum. He also volunteers at the Wright Brothers National Memorial in Kitty Hawk.
| | |
| --- | --- |
| Date: | Friday, July 17 |
| Time: | 1:30-3:00 PM |
| Location: | Online via Zoom |
| | *Registrants will be e-mailed the Zoom invitation the morning of the lecture. |
| | |
This lecture is free of charge but you must register in order to receive a Zoom invitation. The registration deadline is Friday, July 17 at 8:00 AM.
To help the lecture to go smoothly, please click the link in the Zoom invitation by 1:25 PM.
Because this lecture may have 100+ participants, the settings are different than for OLLI study groups.
All attendees' microphones will be muted.
Questions will be taken at the end of the lecture for the speaker. Questions will be managed through the Chat function in Zoom. (See instructions below.) OLLI staff will read each question and the speaker will answer the question.
Zoom Chat Function
At the bottom of the Zoom screen in the center menu to the right of "Share Screen" is the Chat icon (above the word "Chat" is an icon of a quote bubble).
Click on "Chat." A white dialogue box will appear to the right of the video.
Type a question and hit Enter.
Note that you will only be able to submit a question to the Meeting Host or to Everyone. You will not be able to chat privately during the meeting.
Reminder
If your video is on, everyone can see you and anyone else in view of your camera.