REGISTER - Nov. 15 Lecture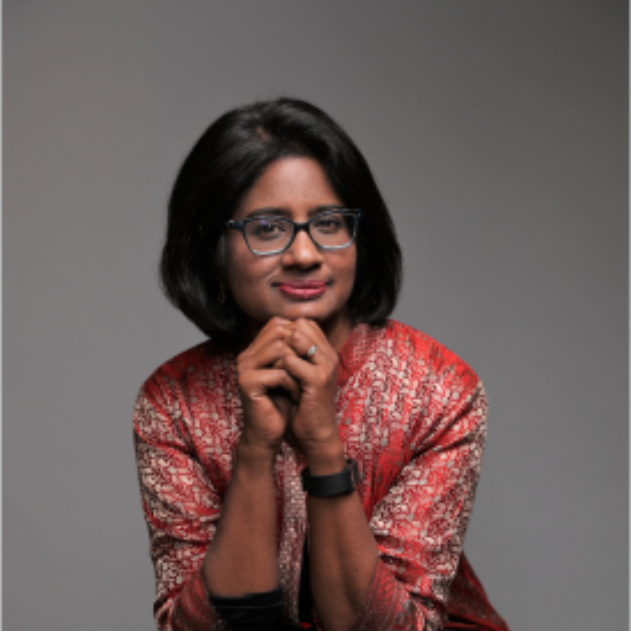 November 15—Radha Muthiah
1:30-2:30 PM
The Capital Area Food Bank: 30 Million Meals a Year and That's Only the Beginning
Radha Muthiah currently serves as the CEO of the Capital Area Food Bank. Under her leadership, the food bank is developing programs and services that "bundle" food with education, skill development, financial literacy training, housing, health and more in order to change the lives of those the food bank serves. As CEO, Muthiah leads a team that distributes over 30 million meals of healthy food, directly and through a network of 450 partners, to more than 400,000 food insecure people in Washington each year.
Location: The fall lectures are in Room A on the 1st floor of 4801 Massachusetts Ave. NW.
Reservations Required: Due to limited seating, reservations are required to attend lectures.
Member Reservations: We e-mail the registration link to current members at 8:30 AM on the Tuesday preceding the next week's lecture. It will not be visible on the website's events calendar at this time. The only way to access the link is through the e-mail sent to members.
Non-Member Reservations: We make the registration link visible on the website events calendar at 8:30 AM on the Wednesday preceding the next week's lecture. You will be prompted to create a username & password to register. If you prefer, you may instead call the OLLI office at 202-895-4860 in order to register over the phone.
Each registrant may reserve one seat. Your name must be on the list of registrants to enter the lecture and you must be in your seat five minutes before the lecture starts to guarantee your seat.
Register for this Event