2017 Civil War Trip
Wednesday, November 8, 2017
Annual OLLI Civil War Trip
with Ed Bearss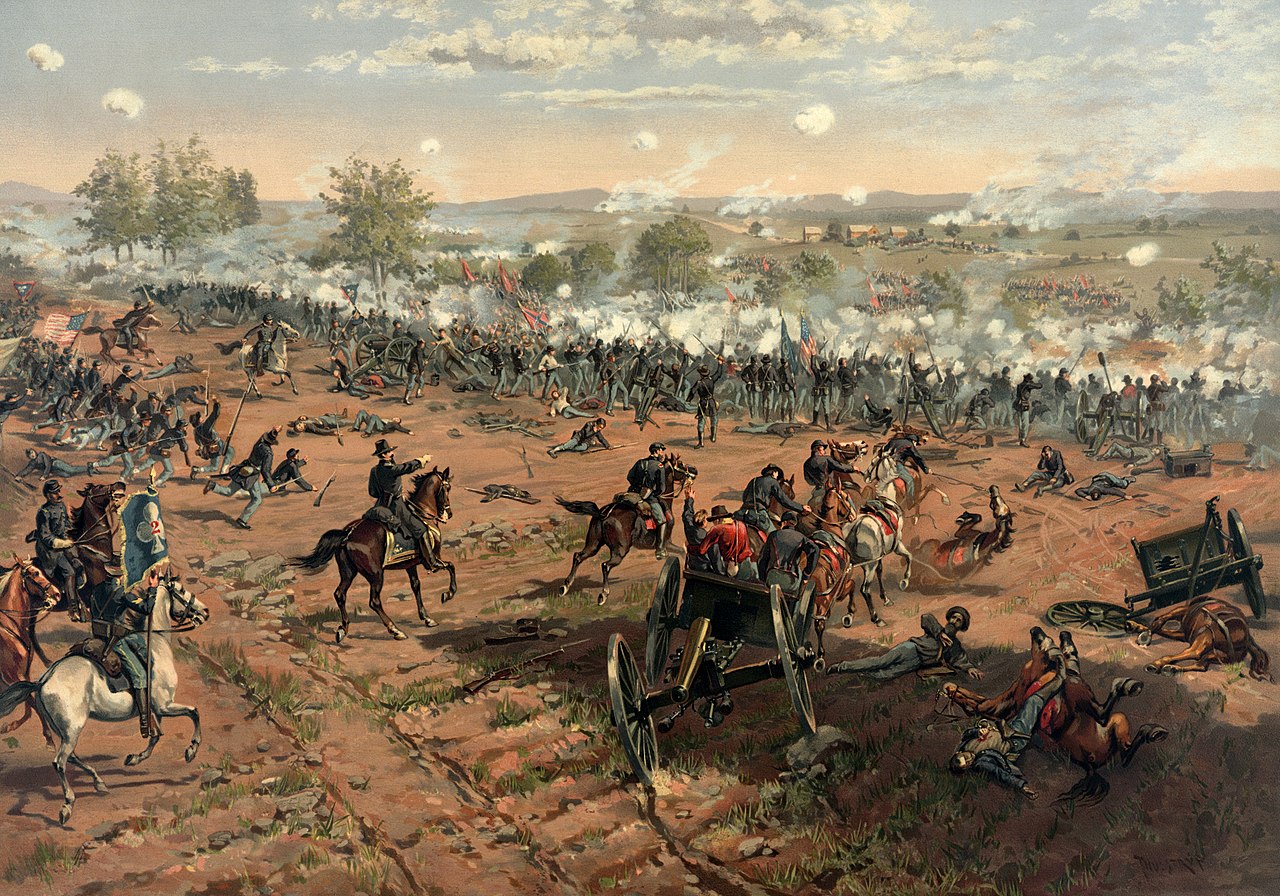 The Battle of Gettysburg, by Thure de Thurlstrup
Gettysburg National Battlefield. The Battle of Gettysburg was a turningpoint in the Civil War, the Union victory that ended General Robert E. Lee's second and most ambitious invasion of the North. Often referred to as the "High Water Mark of the Rebellion," Gettysburg was the Civil War's bloodiest battle and was also the inspiration for President Abraham Lincoln's immortal "Gettysburg Address."Each year OLLI members take a trip to experience the sites of the Civil War. Ed Bearss, a United States Marine Corps World War II veteran, military historian, author, and Chief Historian Emeritus of the National Park Service, will lead this popular tour. Bearss, 94, is renowned for his depth of knowledge of the Civil War and his captivating presentations. Join this year's trip which will center on the use and effect of artillery on the Battle of Gettysburg.
DETAILS

Meet at 7:45 a.m. at St. Sophia's Greek Orthodox Cathedral,
2815 Garfield Street N.W. Free parking at St. Sophia's.
Bus departs at 8:00 a.m. in front of church on Garfield St.
Please be sure to bring your Golden Pass, if applicable.
Bring your own lunch. Water and soft drinks available on the bus.
Guests are most welcome and need not be OLLI members.
Arrive back at St. Sophia's in DC at 5:00 p.m.
Any questions? Call OLLI at 202-895-4860 or email olli@american.edu.
Cost: $40 per person. Make checks payable to "OLLI." Refunds are available ONLY if the trip is cancelled.
Register for this Event