OLLI "Faculty Lounge" for Study Group Leaders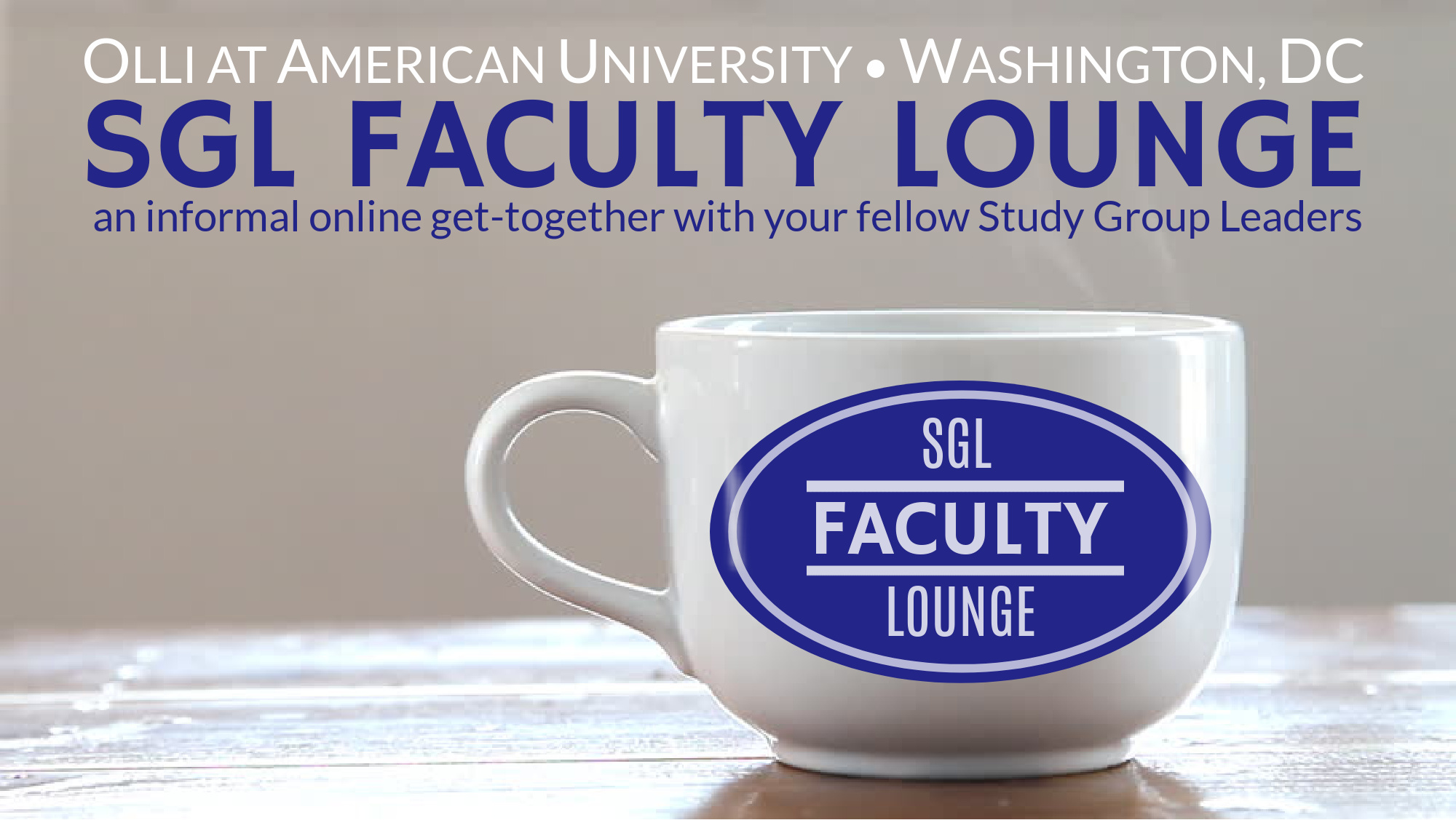 We invite you to our first meeting at the "Faculty Lounge" where you can meet many of your fellow Study Group Leaders, discuss your experiences, seek advice and share ideas.
Wednesday, January 13, 2021
10:00-11:30 AM
Online via Zoom
With our SGLs having made a successful albeit challenging transition to teaching on-line, you may be wondering how soon we'll come back to our wonderful in-person classrooms and what other changes may be on the horizon. The faculty lounge will have space for these discussions.
Another benefit to our meetings could be the sharing of creative ideas which help fellow SGLs shape a more effective and comfortable teaching environment.
And more importantly, we wish to create a congenial on-line atmosphere (without any stress!) where we'll also be sharing laughs as we better get to know our admired teaching compatriots.
We hope you'll join us!
Please RSVP by clicking the "Register for this Event" button.
The Zoom link will be e-mailed the morning of the Faculty Lounge.
Hosted by the OLLI Curriculum Committee
and facilitated by
Carl Weichel, Jeffrey Porter, and Diane Swan